Trends Survey: Inbound Marketing Wins the 2016 Battle for Dollars
It sh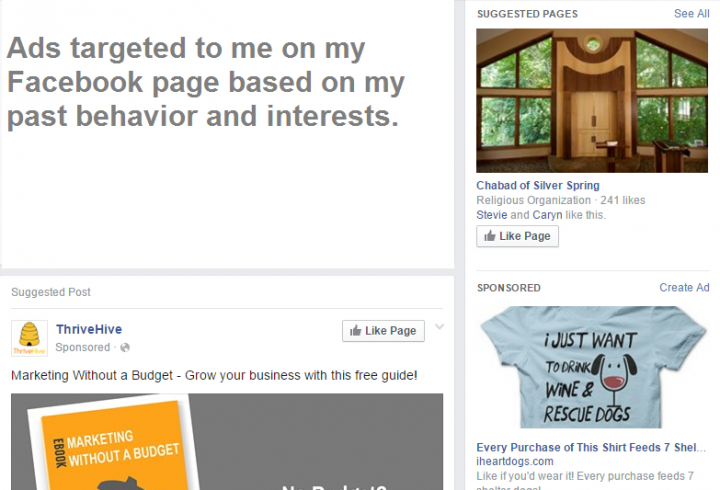 ould come as no surprise to anyone that companies are maintaining or upping their marketing budgets in 2016, but what's notable is the massive push of marketing dollars to inbound marketing tactics.
What is inbound marketing? Funny you should ask. Marketers always throw out that term to clients, expecting them to pick up on the nuances — as if all business owners pay attention to the marketing industry.
Most businesses aren't interested in the jargon of marketing; they just want more customers. So let's be brief: Inbound marketing is a content-based strategy in which companies produce materials that make it easy for them to be found by and earn the attention of customers who are already on the hunt for these services and products.
The Internet has caused a massive paradigm shift in advertising and the ability to reach customers. Remember the giant book of names and phone numbers? They were either white pages (for residences) and yellow pages (for businesses) and the book was indexed alphabetically by name or by industry. Well, search engines and social media platforms are the new white and yellow pages, but besides just being phone books, companies who advertise on them can offer pictures, articles, testimonials, product listings, and other bits and pieces of information to make them more interesting, helpful, and authoritative. They can also capture data consumers provide to them to deliver customized pitches.
Savvy businesses pull together these materials, contextualize them, and label them so that the automated search systems can surface them for customers to evaluate whether the company provides what the customer is seeking.
Easy-Peasy, right? Well, not entirely. Not every business pays attention to how the search is done, what material to add, or in cases where they know what to add, they may not know how to build it. That's where marketers come in, and the results are generally worth the investment because the customers have self-identified whether they are in the market for a company's offerings.
And that's why the Selligent 2016 Market Trends Survey is helpful, because it took a pool of respondents who clearly are marking their priorities based on where they see success occurring. And isn't that just how a trend develops?
The pool of respondents is not very big for a survey, but Selligent's respondents, mainly in North America, and many in the Internet, tech and retail marketing departments, are pretty savvy folks. More than 50 percent of those who responded to the survey said they were going to increase their budget in each of these categories: Online display ads, email marketing, social media marketing, and mobile marketing. These numbers blew away traditional spends like PR, radio, and direct mail.
Hmmm, all inbound marketing tools. Coincidence? No way.
Some quick takes on what the Selligent survey found:
When it comes to email marketing, according to the survey, the biggest target for inbound tactics this year is "increasing subscriber engagement" — by far the most important initiative with 34 percent of respondents saying that's the top goal – more than double the next response of "improving segmentation and targeting." Marketers chose "improving data analysis to better understand customer context" as the third most important initiative. That's no surprise: Once you have a subscribed customer, keeping them happy is an important and lifelong task.
Interest in spending on mobile, while still enormous, dropped from the previous year. My conclusion: probably less spending on infrastructure to make email and websites responsive. With advances in this area, creating separate mobile campaigns from desktop campaigns seems only marginally beneficial from the way it used to be done. On the flip side, apps are a huge area where companies are building out, as Internet usage becomes more mature. Think of apps as the drive-thru lane for company websites. Apps are oriented toward customers who already have been sold on the goods and just want to get what they want quickly. It is a different user group than those potential customers who are using search engines to narrow down candidates who can provide the best options to meet their needs.
Interestingly, search engine optimization (SEO) and pay-per-click advertising (PPC), which are not altogether dissimilar from online display, but require more vigilant and more creative production, didn't rank as high as other inbound marketing tactics, though they were still at 42 percent. Part of that may be the dispute over whether SEO and PPC are inbound or outbound. By my definition, they are definitely inbound marketing techniques because even if a company pays for a click, it only pays when someone's search aligns with a company's offer. In any case, SEO is always a challenge to monitor, and defining the return on investment for SEO is quite difficult for many to explain to business owners. In fact, here's a great article about the challenge of explaining SEO to business owners who either have their brain set on fire thinking about it or are fascinated to learn more. As for PPC, while simple text and email ads are great resources, measuring conversions via PPC probably doesn't deliver the eye-popping numbers that it once did or that other tactics do, for the money spent, especially considering how mature the reporting has become on how people behave once they click.
The top challenge for marketers this year (as opposed to initiative) is knowing what to do with the rich bed of data they have. In other words, marketing is no longer a career for those who couldn't do math in high school.
"Leveraging customer data from multiple channels and data sources" has become a blood sport, and without going into the jargon about attribution models and conversion tables, the simple fact is that once someone has identified themselves as a prospective client, the marketer, with the business owner, needs to decide how to take the customer down the path from awareness to purchase to advocacy. Knowing where are all customers are coming from and what they are doing is the all important insight into getting them to the final goals — buying the product and remaining a customer.
As for other challenges, marketers said that re-engaging inactive email subscribers was a top goal and growing the list of customers was also important.
Email Marketing Initiatives
What will be the three most important email mail marketing initiatives in 2016? Given the opportunity to list their priorities in a 1, 2, 3, order, the highest percentage of marketers said increasing subscriber engagement is No. 1, but when putting together the top three choices (out of 14 possible options given by the survey), "segmentation and targeting" was a top three priority for 41 percent of those surveyed. Meaning: Becoming better at managing and delivering on the different interests of specific customer groups is of major importance.
Additionally, a plurality also said they were going to use their email marketing to increase their social media followers. I'm interested to know what the strategy is behind this because unless the goal is to build brand advocates, which is a very late-stage growth tactic, knowing that there's an optimal number of emails to send every month (5.7 according to one source), do marketers really want to waste one or more of those emails on asking for likes and followers?
It would be much easier to take the existing email list and load it into social media platforms and target advertise in that platform rather than use an email for this. Besides, building audience by auto-targeting in social media platforms is a cost-effective means for growing social.
Overall, in 2016, 56 percent of companies will increase and 35 percent will maintain current levels for marketing budget. Only 9 percent of companies will reduce their budgets. And good luck to them.